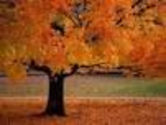 Frac Sand Grassroots Websites
Listly by Environmental Illness ...
As fracking booms, demand for frac sand from Minnesota, Wisconsin, & Iowa is booming too. Fracking silica sand is highly health hazardous. Many small communities feel ill equipped to protect their health and way of life from the financially powerful industries pushing aggressively for frac sand. A number of grassroots blogs, websites, & social media endeavors have sprung up in response. Some investigative journalists are on the story too. This list is meant to be informational. These are not endorsements.