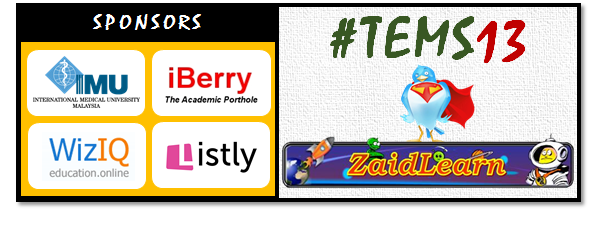 Investigador, Comunicador, docente en e-learning, tecnologías educativas y gestión de l conocimiento, online facilitator, evangelist web 2.0. Santa Barbara, US.

Dr. Nellie Deutsch is a Canadian e-Learning expert, course designer, presenter, author, and mentor to thousands of educators worldwide.

Working at IMU as Senior Instructional Designer and doing research in the area of Mobile Collaborative learning at UTM, Johor Malaysia. http://hasnainzafar.wordpress.com/

Co-founder of Upside Learning, m-learning evangelist, international speaker and contributor to the Upside Learning Blog.

Estoy impulsando una nueva concepción de la educación: La personalización. La tecnologia va a conseguir que haya respuestas educativas diversas atendiendo a las distintas situaciones y formas de aprender. Ha acabado el que haya una única propuesta educativa para todos los alumnos. Profesor utilizando tecnología digital en todos los niveles eductivos los últimos 32 años, y desde 1997 en entornos virtuales. Editor de RED y profesor en Universidad de Alcalá, España.

Added by Miguel Zapata-Ros on Dec 24, 2013

CEO of Unicorn Training, the UK's "Outstanding Learning Company 2013" and for 25 years a passionate advocate of the creative use of technology to deliver great learning experiences. http://www.unicorntraining.com/ UK

Added by Matt Brito on Jan 08, 2014

An independent Workplace Learning & Collaboration Advisor, writer and international speaker. She founded C4LPT to share information on new learning trends, technologies and tools.