TFT14 Summer - June 2014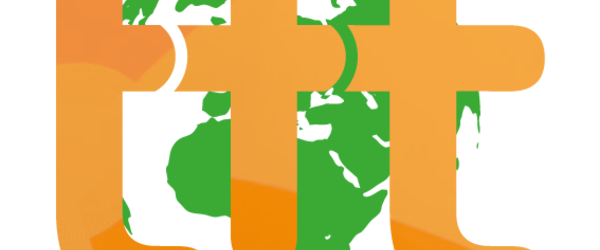 Submit to speak at TFT, the only crowd-sourced global follow-the-sun conference where every selected speaker is paid. Include your presentation title, synopsis, short bio and web link. For #TFT14 updates follow @FutureITService
1

Integration & Automation - Future of Service Fulfillment

Buzz word for today is 'Do It Yourself', yet we find self service solutions not very well adopted in organizations. Today organizations are making huge investments on service desk and technical resources to ensure timely fulfillment.All of this affects end user experience.

My session will reveal the beauty and benefits of an integrated & automated service fulfillment solution which is definitely one of the key aspects of *"Tomorrow's" *service management implementations.

Added by Sumit Kumar Jha on Apr 21, 2014

2

How I Learned to Stop Worrying and Love Shadow IT

Nervous about your future? Suddenly hearing a lot about 'ShadowIT'? That term isn't new but it's usage has exploded in recent months. What's it all about? Why should corporate I.T. care? More importantly - WHAT SHOULD I.T. DO about ShadowIT?... Anything? Nothing?
In this session, Ian Aitchison describes how corporate IT departments can understand, measure and manage ShadowIT, and potentially turn the whole conundrum into a massive win win for everyone involved.

Added by Ian Aitchison on Apr 17, 2014

3

ABC of ICT the number 1 success or fail factor for ITSM

10 years ago we conducted our ABC (Attitude, behavior, Culture) workshops. Revealing the top reasons why ITSM improvement initiatives fail. 10 years later the shocking results are the same!! still too many IT organizations fail to gain sustainable value from investing in best practices. We can no longer afford to fail! In this session I will reveal the latest ABC types of resistance and reveal success factors from experts and practitioners.

Added by Paul Wilkinson on Apr 16, 2014

4

We have been swarmed for years talking about how IT can get benefited using ITIL best practice framework for more than a decade. Its time that as practitioners, we use them to provide value to various aspects of Industry like Hospital, Transport, Health Services and more importantly in our day to day aspects to deliver true business outcomes.

Added by Suresh GP on Apr 15, 2014

5

In an ever changing market space businesses are given a seemingly unlimited choice of solutions to help them achieve their outcomes. Long gone are the days where the IT department is the only real choice. In this presentation I will speak to how new options can be managed and where IT is able to play a role enabling business success.

Added by Ryan Ogilvie on Apr 02, 2014

6

One of the things ITIL V3 improves is the whole development/production interface, introducing radical concepts like production readiness, acceptance, evaluation... oh and testing. Heady stuff. But something that was omitted from ITIL V3 was documentation of Dead Cat Syndrome: chucking new services across the Production fence like a dead cat.

Operational readiness of new and improved services ensures a smooth transition from Project to Production. ITIL talks about it in a number of places, but I think Operational Readiness needs to be recognised as a practice in its own right, like any other ITIL "process". OR is not (just) about being a gatekeeper to Prod: it's about ensuring readiness throughout the lifecycle. OR provides a positive benefit for the customers, projects, development, and operations, preventing Dead Cat Syndrome.

This presentation has been well received every time. For TFT14 I'll be updating it, with new material on warranty periods (what ITIL hilariously calls Early Life Support).

Added by Rob England on Mar 03, 2014

7

How Network Virtualization is going to change everything.

We've all been hearing a lot of hype around NfV (network function virtualization), SDN (Software Defined Networking) and the like, and ready or not open networking is going to be a reality in the next year or two. You're probably thinking, "that's great for Amazon and really huge corporations with giant networks" but who cares? You do. Network Virtualization changes the way you'll be doing business, getting entertained, communicating with your friends, using your devices, and interacting with your stuff. Get a short view of the future by voting for this session.

Added by Ken Fricklas on Dec 13, 2013

8

The Service Desk is dead - again!

We go through waves of "experts" telling us that the service desk is dead and organisations are moving on, or that BYOD is removing the need for the service desk.

I will be putting forward a more pragmatic response to that, including (spoiler alert) some tips to make your service desk work better for your organisation.

Added by James Gander on Nov 30, 2013

9

Most of the service catalogues I've seen are technical focused. Even the clear defined offer of Salesforce.com is more or less technical and feature focused. Of course, they have a very clear structure and transparent pricing. These are two very important facts to get a service catalogue customers will like.

Added by Robert Sieber on Nov 02, 2013

10

Follow this link for a step-by-step guide on how to submit a topic to this list.

Please include which time zone you would like to speak in - EMEA, US or Australasia. Good luck!