Show an awareness of the potential for educational, political or ideological influence of the media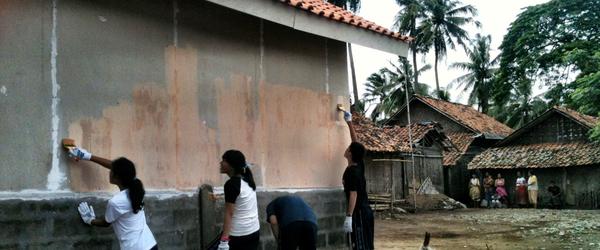 1

Last week, we decided to start a roundtable about the collisions of race and gender in digital spaces like Twitter and the blogosphere. The conversation was sparked by the snarky-yet-serious Twitter hashtag #solidarityisforwhitewomen, which became a trending topic.

2

by Annie Hoertkorn, intern at MissRepresentation.org For the past eight weeks, espnW has been airing a documentary series called "Nine For IX". Each movie has presented a spectacular moment (good and bad) that changed the course of women's sports. Each week, I've watched in amazement the journey of these women and the courage they had [...]

3

Written by: Joel Miller The media has a profound effect on people, particularly women, and the way that they perceive themselves and their bodies. Thanks to television, the Internet, and movies, media has a strong hold on women's personal perceptions of what beauty is supposed to be.

4

Not long ago, I was next to a newsstand while waiting for the R train in New York and I noticed a close up of Kim Kardashian's expanding butt splashed across the cover of a magazine. I took a quick glance at other covers and poor Kim's increasing size was also the main topic of focus.

5

In Tough Guise: Violence, Media and the Crisis in Masculinity, Jackson Katz and Jeremy Earp argue that the media provide an important perspective on social attitudes - and that while the media are not the cause of violent behaviour in men and boys, they do portray male violence as a normal expression of masculinity.

6

June 1, 2004 On May 26, Ombudsman Jeffrey Dvorkin responded to FAIR's recent study, " How Public is Public Radio? " What follows is Dvorkin's column, followed by a response from FAIR's Steve Rendall. ( NPR Ombudsman Jeffrey A. Dvorkin ) Is FAIR Being Fair about NPR? By Jeffrey A.

7

www.loveisallyouneedthemovie.com For press/media/investing inquires contact: info@wingspanpictures.com www.wingspanpictures.com "Teen bulling and teen suicide based on someone's sexual preference is ridiculous - and this film turns the tables on modern society. What IF the shoe was on the other foot?. " --K.Rocco Shields (Creator/Director) WingSpan Pictures is currently seeking financing of the feature version of the film to bring it to a bigger audience.

8

http://www.mediaed.org Available on DVD While the social construction of femininity has been widely examined, the dominant role of masculinity has until recently remained largely invisible. Tough Guise is the first educational video geared toward college and high school students to systematically examine the relationship between pop-cultural imagery and the social construction of masculine identities in the U.S.

9

A Halifax mall has pulled a series of back-to-school shopping ads after a public backlash. Some are calling the ads "demeaning" and "insulting" to women.

10

11

From climate change to the violation of civil liberties, we look at some of the under-reported stories of 2012.