Coverage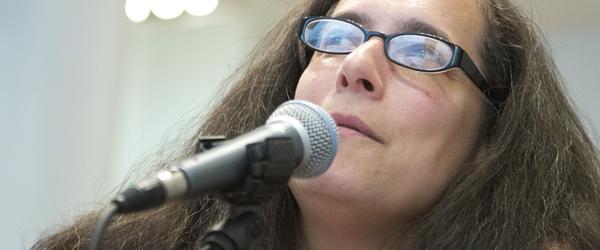 Here's who's talking about me on the web
1

The New York Times published a great feature article yesterday that explores the technology industry's gender-bias problems by speaking in-depth with a handful of smart women dealing with this issue every day.

2

"We're only just now coming to grips with what wearable is and what it means to our lives," said Foursquare's David Ban. "Service and platform are driving innovation and will be for quite some time. Hardware and partnerships will be the differentiator, but the hardware still has a ways to go."

3

Roundup time, and that means some great marketing and business blogs that you can sink your teeth into. Most of these fantastic authors have been featured here before and for good reason. They're all smart and insightful and they alternately inspire and educate.

4

That's my photo (and credited, too).

5

Winter has come, as anyone who braved the cold for the Game of Thrones season-four premiere at New York City's Lincoln Center could tell you. However, those of us who endured the Westerosi chill to watch the cast and crew, and author George R.R. Martin walk the red carpet, could take one particular comfort: At least we had a dragon to keep us warm.

6

If we've learned anything from Snapchat, it's this-people love sharing photos, and will stop at nothing (including personal privacy) to do so. With the hype of ephemeral messaging continuing to climb, it seems like it's the next big trend in the app world, but what does that mean for users?

7

Apparently I've been living under a rock because I've recently discovered some incredibly helpful social media tools. Not helpful in the "hey, this is some new trend and it'll make you look cool" way, but in the actually, legitimately assist in your social media success way.

8

A-list celebs like Beyoncé and Jennifer Garner have joined a new campaign formed to encourage ambitious girls to be taken more seriously as the boss, rather than being branded as 'bossy'.

9

Upworthy says it's not focused on elections. Really. The viral media site, which curates video and content with a headline style that has become a meme in its own right, describes itself as "social media with a mission." Since it launched in March 2012, Upworthy has drawn big traffic - about 53 million visitors in February -...

10

Author Stephen Richard writes: "When you're scared, you stay as you are!" It seems that all of my contributors realized that conquering their fears led them to bigger and better things. Does that mean that successful entrepreneurs are able to push past their fears to achieve their goals? What does fear mean to you? How do you conquer your fears in both your personal and business life?

11

It starts with this equation: Research + Engagement = Growth. Here's an article and some slideshares she created that, combined, are almost as good as the one-hour live session. Look at it as a mini-crash course in narrowcasting.

12

As the world rushes online, embracing digital communication and social media, it is more important than ever for public relations professionals to understand the "do's and don'ts" of social media etiquette, or #SMEtiquette, as it's known today.

13

Our first event was titled Engaging Your Audience: Learn the Tactics and Social Strategies From the Industry's Biggest Influencers, and it did indeed showcase some great industry professionals. Our panel included: Amy Vernon (international social media maven), Troy Alexander (contributor to the New York Times), Vine sensation Nicholas Megalis, Tyler Ricci (head of advertising at Media Bistro), and Jared Keller (editor at Al Jazeera).

14

This week was quite interesting in the tech world, with the unexpected news that Facebook will acquire WhatsApp for an amount worth between $16 and $19 Billion. While a steep price tag, it does allow Facebook one more avenue in which to reach users, both in the US and abroad, whose communication habits continue to evolve.

15

How far can the bacon boom go? It's a question that veteran "As Seen on TV" marketer Scott Boilen asked when he was given the opportunity to introduce yet another bacon product to an already crowded marketplace. But Boilen couldn't resist the invention, a simple gizmo that turns a few strips of bacon into an edible shell.

16

In a (not-so-)shocking turn of events, a flame war erupted amongst an a Facebooker's friends and acquaintances over her question of whether or not to get a flu shot. The vexed poster sought out modern etiquette guru Amy Vernon for advice.

17

I'm not an early riser, but I no longer blame myself; it's my chronotype. But since I don't work at a bar or restaurant, and I'm not a nurse or shift-worker, I do still have to wake up and get going in the morning.

18

A well-intentioned grandmother accidentally hurt her grandkids' feelings. She took screenshots of their delightful Instagram photos and proudly uploaded them to Facebook for all of her social network friends to see. If the younger generation didn't set their accounts to private, could Grandma possibly have committed a faux pas?

19

There is endless talent in the world today, some are famous in their own industries, and others are just getting started, so we sought out to highlight 50 people that we believe have a lot to offer, are unique, and influential for various reasons.

20

Sat down with Lori Ruff at the Realtime Marketing Labs earlier this fall. My interview begins at 23:57

21

December 16, 2013 #SocialChat N° 143: This week Amy Vernon (@AmyVernon) joined to #Socialchat to share her thoughts on Managing Your Social Communities. Read the full transcript to see how 97 unique participants generated 855 tweets reaching a potential audience of over 1,000,000 in 1 hour.

22

Today we hear from Amy Vernon, a 20-year veteran of newspaper journalism and top female submitter of all time on the late Digg.com.

23

Amy Vernon was an accomplished journalist who had worked steadily as a newspaper reporter and editor for nearly two decades, before she lost her editor job at a suburban New York daily, The Journal News, during the "Great Newspaper Culling of 2008." Unemployed with two young children, Vernon found a new career in social media, which quickly became her family's means of support.

24

Amy utilizes TweetChat to become part of a larger conversation, whether it's a Twitter chat, conference, or live-tweeting event. There are so many people on Twitter, so it's important to tweet about relevant topics that matter.

25

Mention helps you monitor the web Mention is one of the best, and often underrated tools to monitor any keyword across multiple platforms and receive real-time, filtered, organized data. It is a good alternative to Google Alerts because it offers more features and gives better results. Why is Mention better?