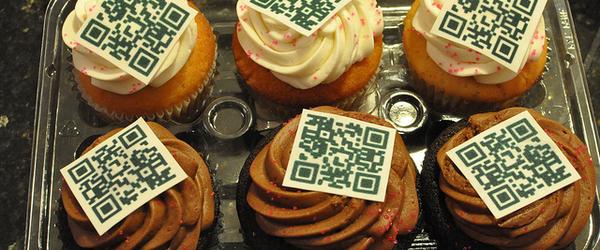 QR Codes in the Classroom
Resources for everything QR http://list.ly/3FV
Inspired by an idea from Flapjack Education, students in Ms. Iles' room really kept learning in motion today. Using QR codes and jumbo plastic eggs, students moved about the classroom reviewing their addition, subtraction, and money counting skills using their own iPads.

Put your QR codes on the (google) map. Use the geographic QR code generator to create QR codes with your embedded co-ordinates. The geographic co-ordinates are stored and when scanned will redirect to a static mobile google map of your location.

On my Mac I use the iQR codes by Marek Hrušovský to generate QR Codes, I really like the batch creation option, check out my QR Code Bookshelf post and QR Code Bookshelf web site for an example of how I used the batch processing to make over 1000 custom QR codes in minutes.

Generate QR codes on a Sticky Note template.

This is a free service to generate QR codes online to promote your YouTube video's offline.

Follow Me on Twitter QR code. This is a free social media QR code service to generate QR codes for your Twitter profile.

Create your own Twitter QR Code

An eventful QR code generator to help put your event on the calendar and in agenda's. This generator will allow you to create QR codes that when scanned can put your event on the calendar of the mobile device. Ideal for event driven marketing or to register an important date, anniversary or birthday.

QR code that sends an email.